The most celebrated French fine art frames were created in the 17th and 18th centuries. French frame-makers to the Court were revered for their mastery and even allowed to sign their work. Carving was richly elegant; forms glowed with extravagant gilding. The ornate rococo styles of the "swept" frame, so called simply because of the way the profile sweeps out to the centre and corners, and the lavish Louis XIV frame were revived for Impressionist pictures as soon as this art began to rise in value. The impact of these frames gave an instant stature and gravitas to what were radical works at the time, reassuring a wealthy, if timid, clientele as well as harmonising with their opulent homes. Now we would almost always surround a Renoir with a French swept frame. But Andy Warhols and Scottish Colourists alike have left Bourlet in immaculate Louis XIV splendour.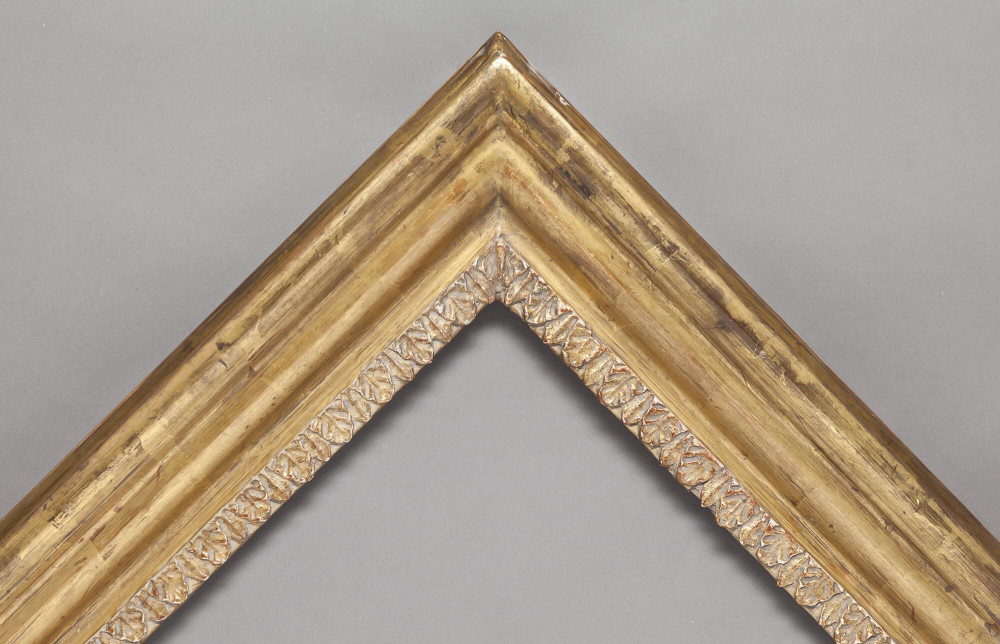 1
Most French rococo frames are now made in "composition" – a blend of whiting, rabbit skin glue and resin. Here at Bourlet, we invest in original, carved boxwood moulds to ensure our composition is as crisp as possible. These frames demand precision, so after applying the gesso, we then chase detail in by hand to avoid blurring. And for exceptional works, we still have two carvers in-house. The French used oak and we will too – we recently carved from scratch a magnificent Le Brun frame (named for Marie-Antoinette's portrait painter) in oak for a Leighton.
The gallery shows a few of our other classic French frames including the Empire, inspired by France's second phase of Romanticism, the Daumier and the Barbizon, created for the landscapes of Millet and Daubigny.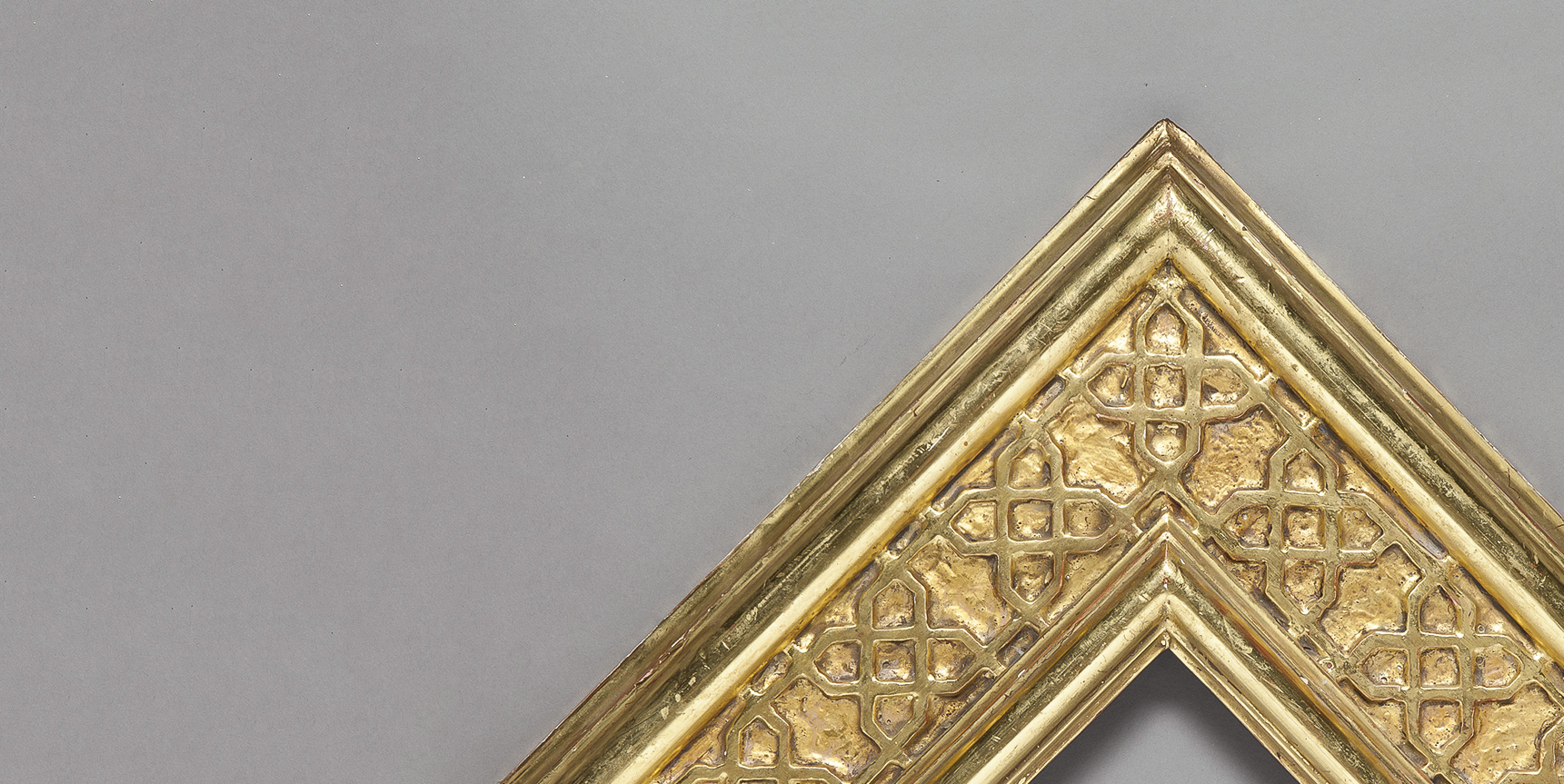 Islamic
To achieve a jewel-like intensity, at Bourlet we gild each frame not just once but twice, adding a lavish second layer of gold leaf to increase depth.
View our collection
1 of 16
19th Century French

Download profile