About us
The London firm of Bourlet has made the finest frames for over 200 years and remains a notable authority on restoration and craftsmanship in the art world today.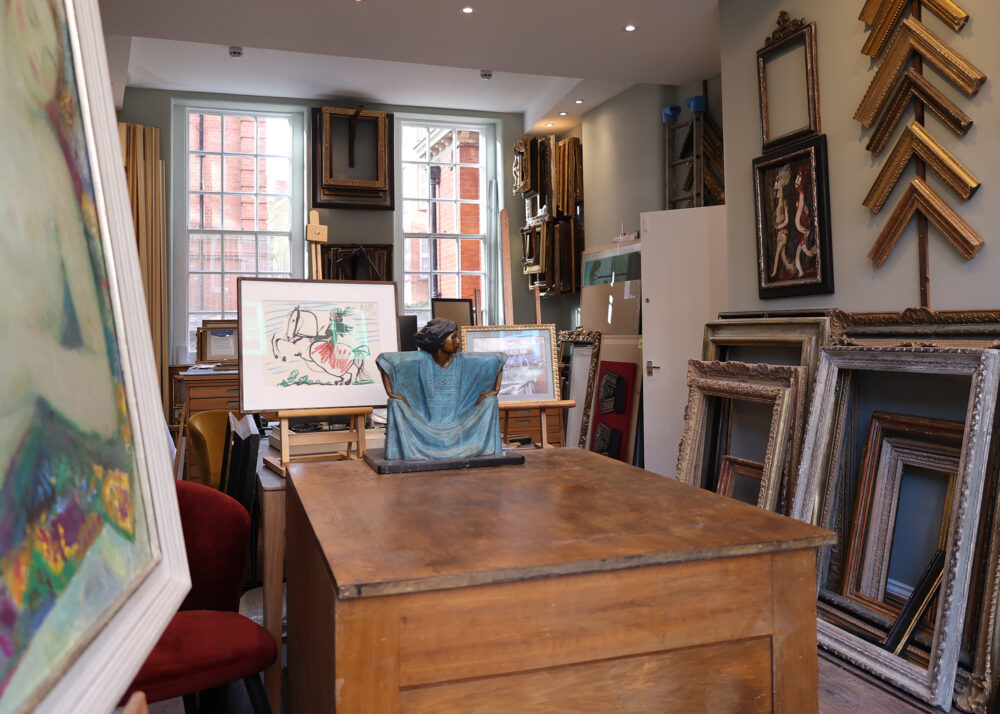 Bourlet's Chelsea atelier
In Bourlet's Chelsea shop and workshop on Elystan Street, expert craftsmen create frames for masterpieces consigned by private clients, galleries, museums and auction houses.
The skills and materials used in making fine frames have not changed for centuries but mastery of them takes a lifetime.
Bourlet fine art framers constantly researches the techniques of the ages, buying original frames to enrich its understanding and adapting traditional expertise to meet the demands of contemporary art.
As well as historical accuracy, our individual approach to every single work ensures a frame that responds to the image and its aesthetic above all.
At Bourlet, the creative process is collaborative; we take time to understand every client's tastes and preferences, and above all, their own ideas about the piece.
A Bourlet frame both enhances a picture and deepens an owner's relationship with it.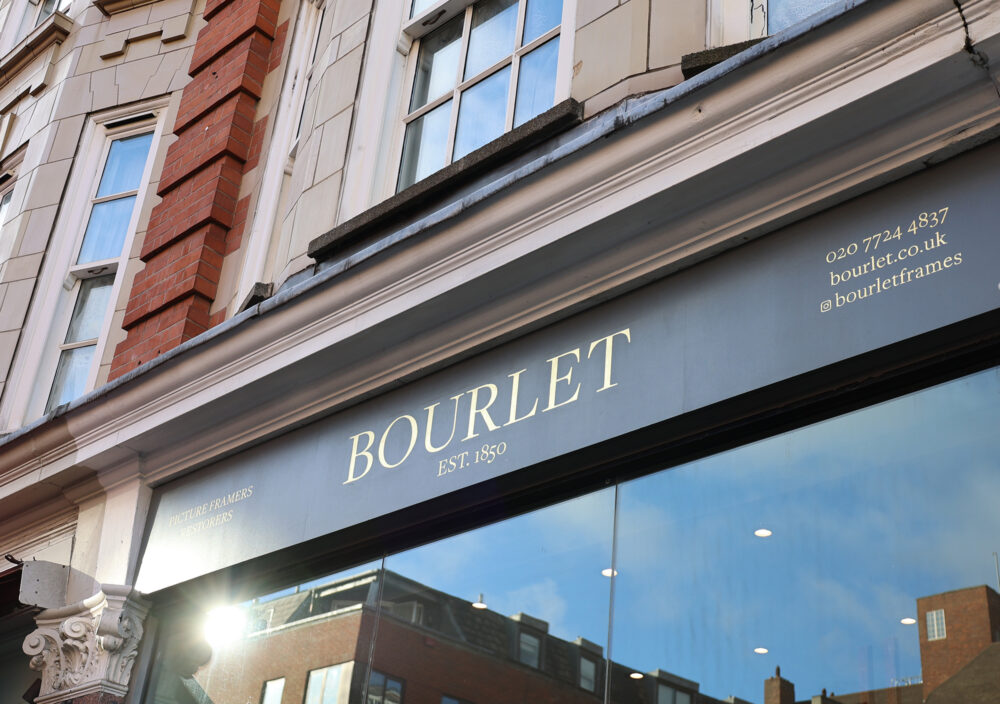 Bourlet's premises at 29 Elystan Street, Chelsea
Bourlet and 'Vogue 100' at the National Portrait Gallery.
For the major show 'Vogue 100: A Century of Style', Bourlet was engaged by the National Portrait Gallery to complete framing work on a centrepiece room of the exhibition.
Bourlet's work for the Gallery showcased the remarkable range of photography that has been commissioned by British Vogue since it was founded in 1916.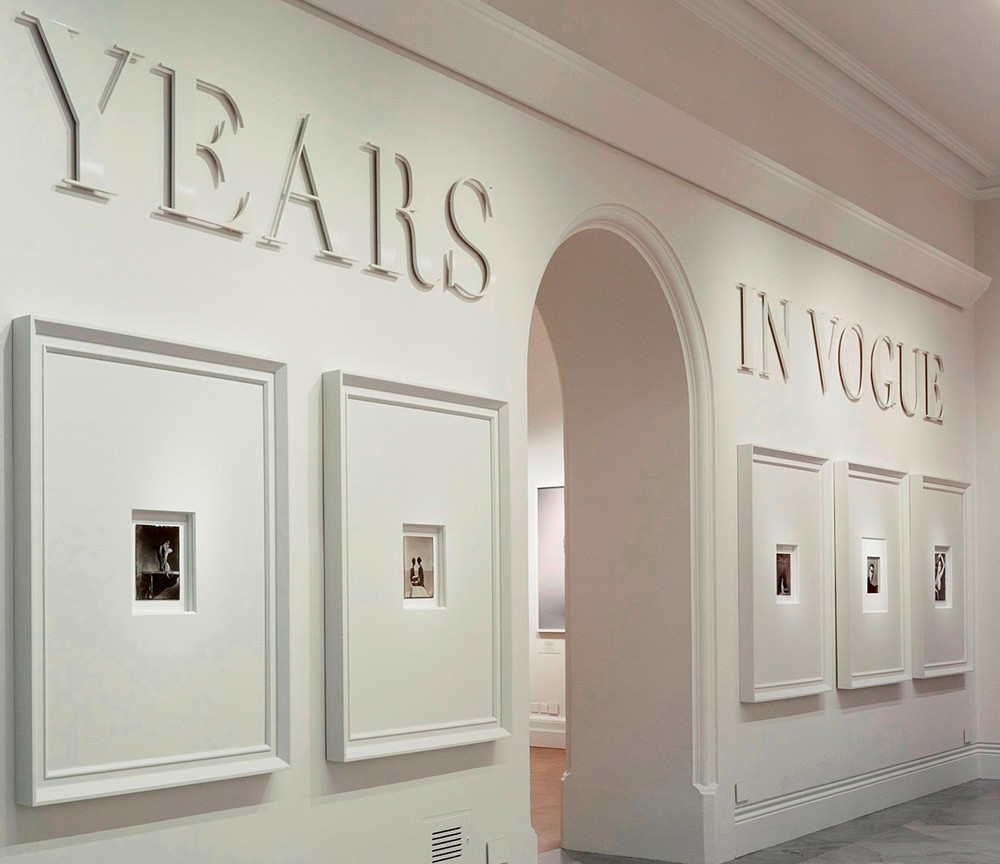 © National Portrait Gallery, London; photograph Victoria Miller, 2016
Bourlet's long and rather distinguished history began in our original premises at 29 Queen's Gate Terrace in Kensington in the late 1800's.
As a result, we have developed relationships with clients over decades, even generations, as collections evolve.
Throughout the 20th century, Bourlet's output has grown in scale and imagination, embracing every new movement and challenge.
As well as being internationally recognised as experts in the framing of Old Masters, we will now create the perfect profile for a Degas or a Damien Hirst as well as a de Hooch.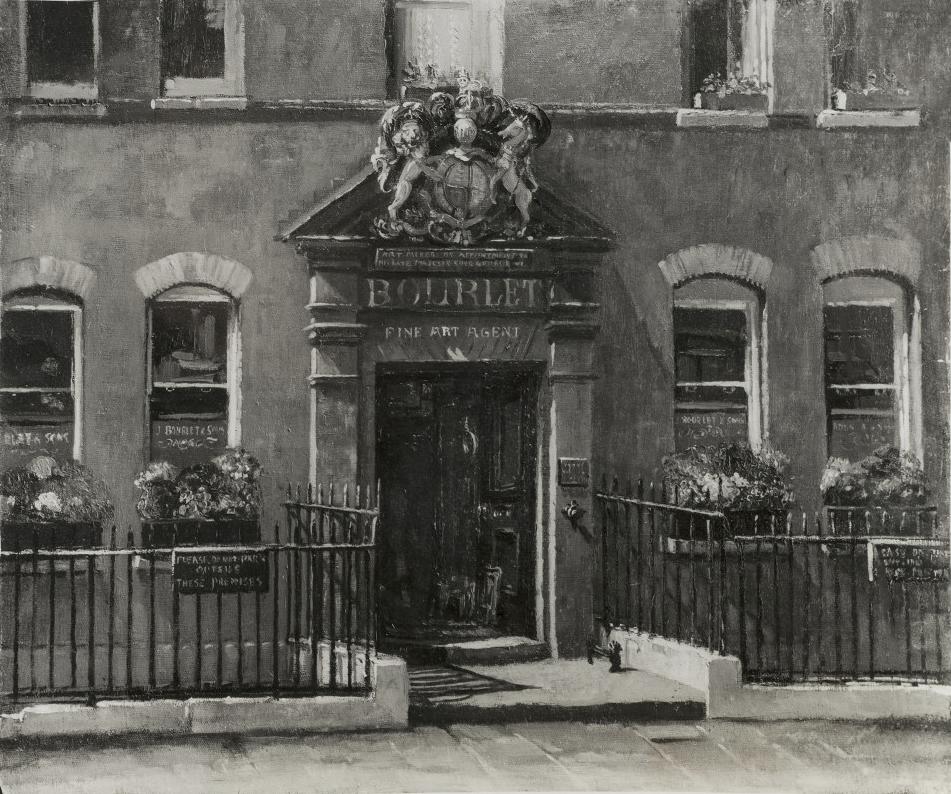 A painting of Bourlet's original premises in Kensington.
Bourlet's clients comprise people of exquisite manners as well as taste; our archives contain countless letters from the most famous galleries and individuals in the world.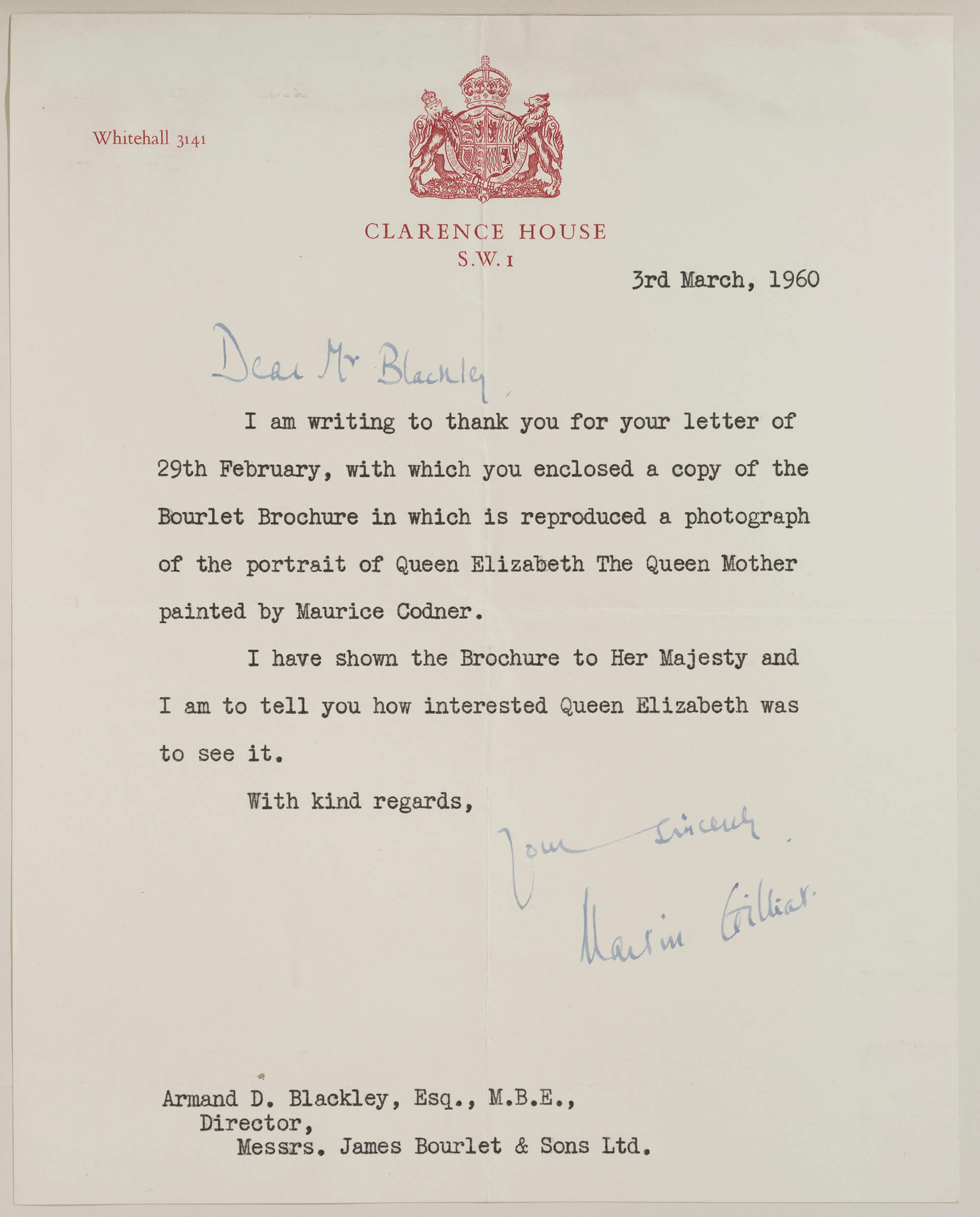 A hand-written note from Gladstone, detailing instructions for a newly-framed portrait to be sent to Hawarden Castle.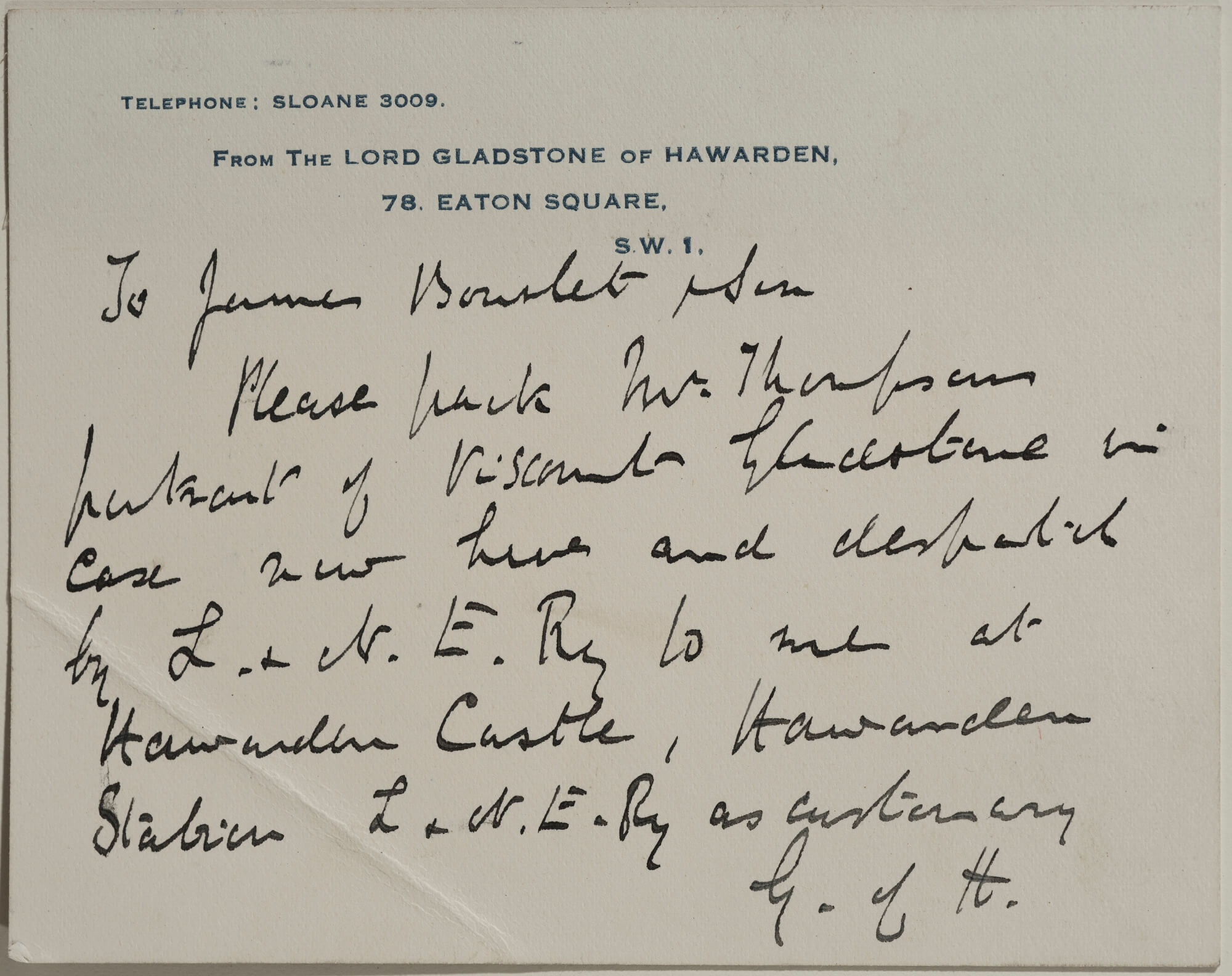 A mid-1950's letter from the Royal Academy concerning a series of works by Van Dyck that had been delivered by Bourlet following their Flemish exhibition.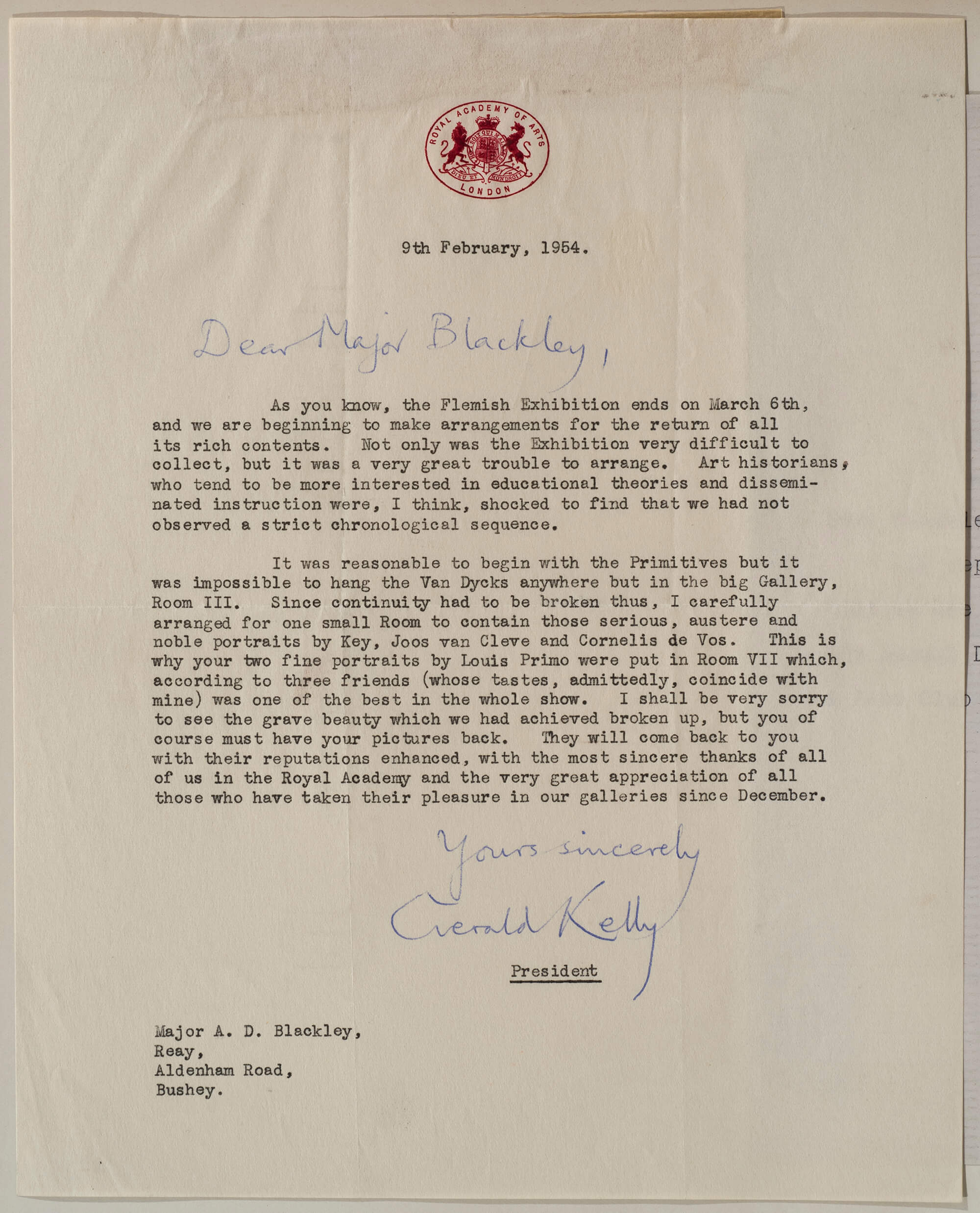 IN OUR CLIENT'S WORDS
'Following the exhibition launch the response has been incredible and your frames look truly beautiful'
Eloise Stewart, Exhibitions Manager, National Portrait Gallery